A Code of Conduct (CoC) is a set of standards which govern corporate and business practices according to ethical and legal standards. By implementing a CoC, a company demonstrates its commitment to operate its business at the highest standards of ethics, exceeding legal minimums. 
Code of Conduct Service is performed based on the Social Accountability Standards or Code of Practices as per client requirements. Today's companies are well advised to have a Code of Conduct.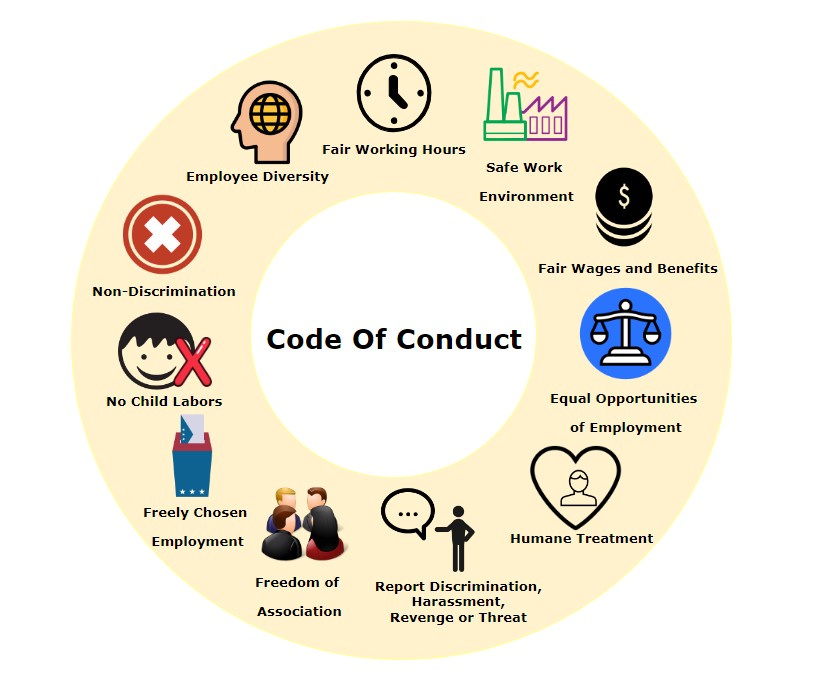 Benefits of COC Audit:
Enhance your reputation by ensuring adherence to conduct standards.

Verify supplier compliance in four key areas quality, safety, environment & social and labour practices.

Improve quality throughout the entire supply chain.

Protect your brand.

Create targeted audit programs

.

Ethical Principles: includes workplace behaviour and respect for all people. 

Values: includes an honest, unbiased and unprejudiced work environment.

Standard of conduct: includes complying with the job description, commitment to the organisation and proper computer, internet and email usage.

Standard of practice: includes current policies and procedures and business operational manual.

Disciplinary actions: includes complaints handling and specific penalties for any violation of the code.